We provide flexible solutions to homes and businesses
Connectivity solutions aligned
with your business goals
For secure connection between
remote ATMs and Bank HQ
Your preferred Connectivity Solutions Provider
e.Stream Networks provides bespoke fast connectivity solutions, services and IT support to individuals and businesses in Nigeria.
By utilizing on-the-ground support, we provides system integration and maintenance, high-speed Internet services, Pan-African data networks, Cloud and Hosting Solution, wireless broadband and international VPNs.
Our mission is to provide deployment and management of various communication services while supporting our clients to exceed their business objective.
The majority of businesses are online, which means you need to have access to the internet, but how much internet speed do you need, and how do you determine how much speed to get? Knowing key factors will help your
Read More »
When it comes to data, one of the most important decisions your company would make is who to choose as your colocation partner. At eStream Networks we know this question can be daunting, so we've outlined the key factors to
Read More »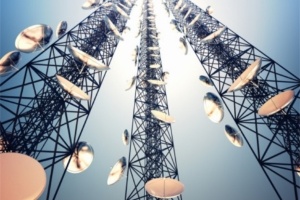 eStream Networks, has risen in support of the move by the Nigerian Communications Commission (NCC) to re-position the Nigerian telecom industry ecosystem in the area of determining appropriate cost-based pricing for retail broadband services. Muyiwa Ogungboye, chief executive officer, eStream
Read More »