LTE (Long Term Evolution) is a standard set for high-speed wireless communication. Overtime, it has evolved from 1G to 4G which gives subscribers unrivalled speed.
e.Stream 4GLTE is specially designed for SMEs, Small office and Home office(SOHO). e.Stream 4G LTE leverages on 2.3GHZ which enhances it's ability to support broadband services and data without interfering with other wireless signals or becoming overly clustered.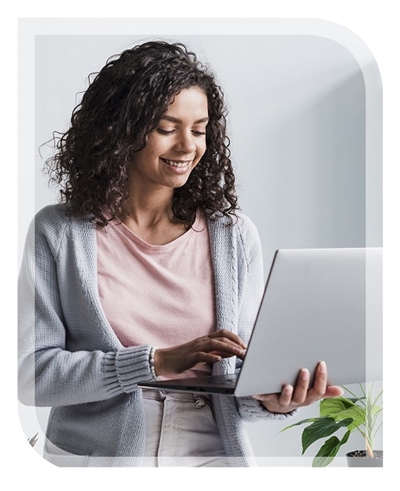 eMIFI
Our 4G LTE eMifi is a portable pocket-size device. It provides internet access for up to five users. It also allows multiple mobile devices to share broadband internet connection thereby creating an adhoc network i.e mobile hotspot etc. Its battery can last for 5hours when fully charged.
eCPE
This is an indoor tabletop device that has 2 antennas to receive the best signal quality thereby delivering high quality internet access at all times. It has a battery that can deliver 10hours when fully charged. It is suitable for small office and Home because it delivers internet access for up to 10 devices.
eSIM
Our eSIM is for users with devices that are 4G LTE compatible. It serves as an affordable & alternative to SMEs and SOHOs that cannot afford the cost of either the mifi or CPE. We have no restriction to its data plan.
Outdoor device
Otherwise known as ODU-CPE is installed outdoor typically for clients that requires high capacity or where signal level is low. It acts as a router and also as an access point for internet distribution. The device is designed to work in all climates and has capability to receive very low signal
from a distance BTS.
Our 4G LTE is enjoyed majorly by Homes and Estates, Small/Medium Enterprises because of its portable sizes and affordability. eStream 4G LTE is available in all parts of Lagos state and can be purchased either directly from our direct sales executives or channel partners.