A one-stop solution for traffic monitoring and control.
e.Stream security gateway & bandwidth control solution simply tagged e.Gate is hardware that allows the provisioning of firewalls within an enterprise internet client's network of any size.
This solution is also achievable via e.Stream Security as a Service, our flagship cloud-based security solution.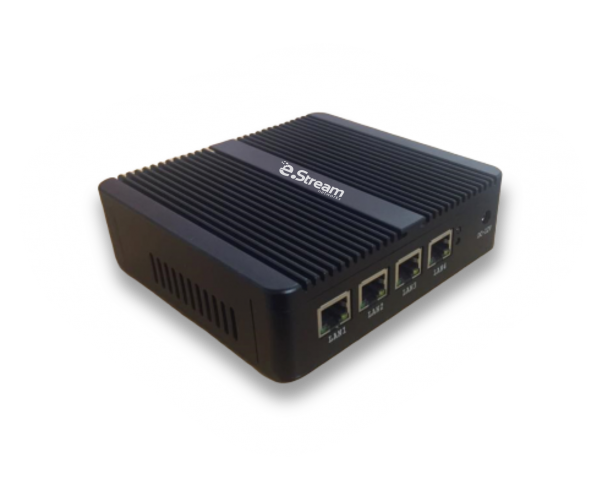 Our e.Gate hardware is a very powerful network and management box with the following features:
Bandwidth Management & Traffic Monitoring.
Web / Protocol / Application filtering and Real-Time Usage Monitoring.
Anti-Malware Blocking and Deep Packet Inspection.Advanced and Flexible Firewall Policies
Enjoy a cost-effective, reliable routing and advanced security for your network
Find out how our Security Gateway (e.Gate) can help your business
Our in-house experts are available to meet your business requirements, enabling you to focus on your core activities and achieve goals.